Posted by Allstate Sign on Oct 26th 2017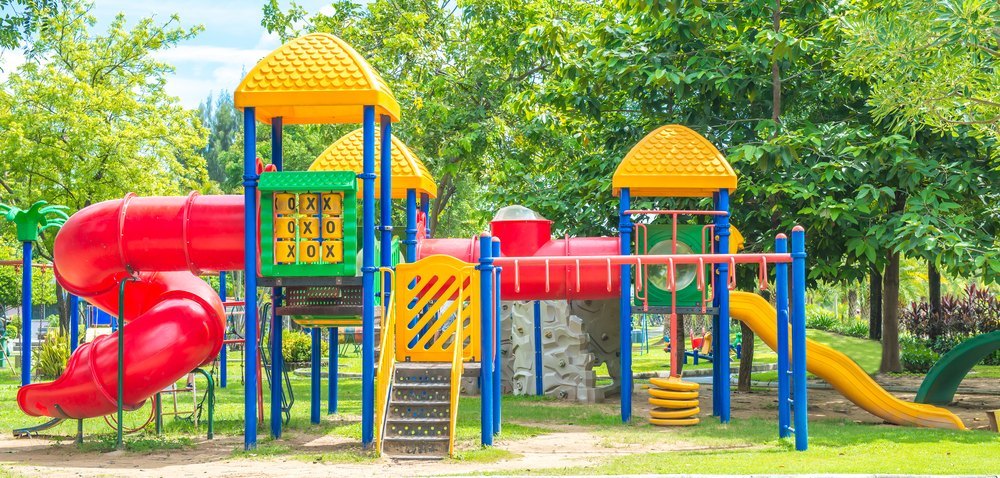 Playground safety is something that can be easily overlooked. However, its importance cannot be overstated. According to the Centers for Disease Control and Prevention, more than 200,000 children ages 14 and under go to an emergency medical center for a playground-related injury every year. Furthermore, more than 20,000 of those children suffer a traumatic brain injury (TBI).
It's apparent that injuries on the playground are no joke. If it's your job to promote playground safety, you have a big responsibility to keep kids safe. Here's how to do it.
Playground Safety Rules
The first — and potentially most important — step in creating a safe playground is to establish some basic playground rules. These should include:
Opening and closing times
Age requirements
Instructions for equipment
Prohibited items, such as glass and alcohol
Etc.
These rules may vary depending on where your playground is located. For example, a school playground may want to include signage about bullying to discourage this destructive behavior.
Once you create your playground rules, you'll want to publicize them by posting safety signs on your playground.
Playground Safety Signs
Playground signs make it easier to announce and enforce rules, especially since there may not always be a supervisor around to watch for unsafe behavior.
Some examples of playground safety signs include:
Instructions for equipment
Custom rules specific to your facility
More Playground Safety Tips
In addition to proper signage and rules, there are many other things you can do to enhance the safety of your playground:
Inspect and update equipment regularly. Old, broken, and worn out equipment can be dangerous. Update your equipment before it gets to this point and keep up with a regular maintenance and inspection schedule.
Be mindful of safety when purchasing equipment. Do your research on the playground equipment's design and safety features, and be aware of any recalls.
Protect your playground's surface. Most playground injuries result from falling, so you'll want to ensure your playground surface is covered with some sort of protective material. Rubber, sand, and wood chips all make safe alternatives to hard ground surfaces.
Ensure your playground is properly supervised. For schools, this means hiring staff to supervise children during recess. Parks are a little bit more difficult, but posting signs that encourage parental supervision can go a long way.
Playground injuries can be greatly reduced if the proper precautionary measures are taken. For all your playground safety sign needs, you can count on Allstate Sign & Plaque. Browse our collection of playground signs to find the right product for your needs.