Unsure of how to install a sign post? Here you'll find instructions to make your U channel sign post installation as simple as possible.
Materials you will need to complete your U channel post installation:
• Post Drive Cap (See picture to right)
• Sledge Hammer
• Ladder
• Tape Measure
Step 1
For most U channel sign posts, you will need to have the post 2 feet into the ground for stability. In this example, we are using an 8-foot post, so 2 feet will be underground and 6 feet will be above ground.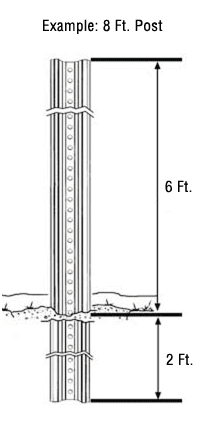 Using a tape measure and marker, mark the post 2 feet from the bottom. This will allow you to see how far the post needs to go into the ground when you are driving it in.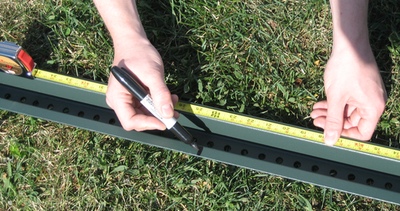 Step 2
With one person holding the post steady, attach the post drive cap and pound the post into the ground. Use the line you drew earlier as a guide to see when the post is deep enough into the ground.
The post should now be securely positioned in the ground.
Using a Post Driver
Another method for installing posts is using our Sign Post Driver. The tool makes installing posts much easier and can even be done by one person instead of two. If you install posts on a regular basis, this tool is a must have to make the job easier and faster.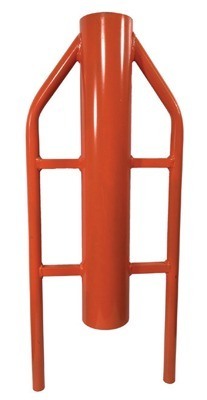 See our
sign post driver
page for more information.